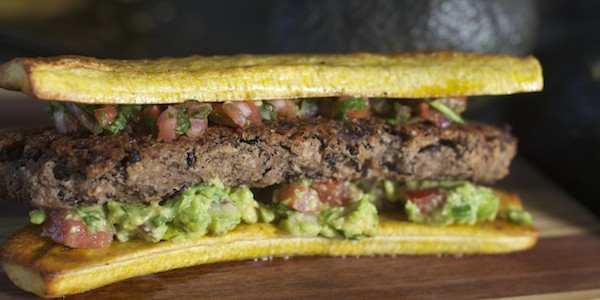 This time of year, we all need a little sunshine in our day.  If a trip to the tropics isn't in the cards, enjoying a meal with a Caribbean flair might be the next best thing.   This week we're sharing some of our favorite tricks for making sunny recipes that will help you forget about the Chicago winter for an hour.

1) Fresh Guacamole
Of course guacamole makes for a great tropical appetizer.  But everyone's favorite dip is the perfect way to add tropical flavors to main courses, as well.  Mix it into rice, serve with seared shrimp or even with pasta.  (Trust us.  It's amazing.)
2) Diced Mango
The possibilities are endless.  Roast it up with some beans and serve it up in a taco.  Add it to rice with some cashews for a fun paella.  Or add it to a chili along with some orange juice to make an instant Caribbean stew.
3) Pineapple Nuggets
Like diced mango, pineapple adds a tasty twist to virtually any recipe.  Use it in place of mango in the ideas above, or crush some with some lime juice and cilantro to make a sauce that's great on everything from rice to veggies to fish.
4) Coconut Rice
One of our favorites.  Use a can of coconut milk in place of some of the same amount of water when you cook the rice, and you have the perfect base for any recipe.
5) Shredded Coconut
As easy as it gets.  Sprinkle toasted coconut over carrots, sweet potatoes or greens, and they add a taste of sunshine.  (Even better with a splash of orange juice and fresh ginger.)
6) Chilis in Adobo Sauce
One of our favorite miracle workers.  Just a few tablespoons adds a smoky flavor and mellow heat that makes a meal instantly interesting.  Mix a little with sour cream and you've got a crema that's perfect for tacos, as a mix in for a tomato-based soup or stew, or even added to plain pasta and kale.
7) Fresh Cilantro
Fresh herbs really do make you feel like you're somewhere warm.  And fresh cilantro is one of the tastiest. Buy a bunch and chop the stems up for a cilantro pesto, then use the leafy tops with lime juice, olive oil and garlic to make a cilantro lime sauce that you can drizzle over anything.
8) Roasted Plantains
Every time we eat plantains we swear we'll eat them every week.  Part potato, part bannana, plantains make any meal fun.  Slice and roast them and serve as a bed for stew, as a side for a sandwich or as a snack straight from the roasting pan .  Or use them in place of a bun, as we're doing this week with our Puerto Rican Black Bean Burgers, above.